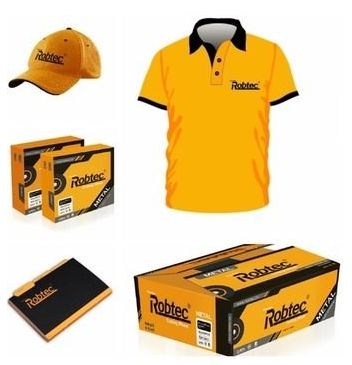 Are you looking for a personalized and customized gift to promote your brand? Robtec promotional gift is your best choice! Our products are carefully crafted from high quality materials.
A unique feature of Robtec promotional gifts is our matching color packaging. This attention to detail ensures your gift looks cohesive and professional, leaving a lasting impression on your clients and customers.
Our bespoke gifts are tailored to fit your branding and message. With a wide selection from hats and gloves to brochures and more, there's a perfect gift for your needs. Looking for something specific? Our team of experts is delighted to work with you to create a one-of-a-kind gift that truly reflects your brand.
Ordering from Robtec Promotional Gifts is easy, and we'll give you a gift of 1% of the order value on orders over $10,000. This is just one way we appreciate your business and our commitment to a long-term partnership with you.
When you choose Robtec promotional gifts, you can trust our products to be high quality and effective. Whether you're looking to impress potential clients or reward loyal ones, our gifts are sure to have a lasting impact.
In conclusion, if you are looking for personalized and customized promotional gifts for your brand, choose Robtec Promotional Gifts. Our matching colorful packaging and tailored gifts will leave a lasting impression on your clients and clients, and our commitment to excellence means you will receive only the best. Order from us today and experience the power of a custom gift!
---
Post time: 26-05-2023